Winter Music Conference 2004 - Miami, FL, USA
March 6 - March 10
The Best & Worst Of WMC 2004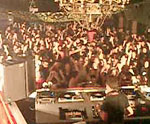 BEST 5 PARTIES
With so many parties to choose from it's hard to narrow it down. Plus, there's no way we could be there for all of them but from all accounts these were the top 5 overall across different musical genres in no particular order.
1. LIGHTS OUT Miami: Live : Steve Lawler @ State - click here to watch a 30-second video clip (it's pretty dark but fast-forward to timestamp 00:14 seconds to get the full affect of this party. How cute is Lawler in motion pogo-ing up-and-down!)
2. UNDERWATER Party: Darren Emerson, Tim Deluxe, Krafty Kuts @ Privilege
3. M-NUS Party (Minimize to Maximize): Richie Hawtin & Magda, John Aquaviva, Matthew Dear @ Privilege
4. OVUM Party: Josh Wink, David Alvarado, and D'Julz, Doc Martin, Pete Moss, and Rulers of the Deep @ Mynt
5. OHM Party: Mark Farina, Marques Wyatt, Kaskade, Miguel Migs, Kaskade, DJ Fluid @ Opium Garden


WORST PARTY
The 56 hours of Pure were usurped by P.Diddy. On the terrace and elsewhere the scheduled DJs were kicked off the decks to accommodate P.Diddy's party antics. Bad form.


BEST [NEW] VENUE (venue, staff, line-up):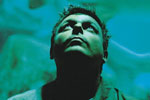 PRVILEGE
Kudos for a solid music policy all week, separate guestlist entrances and three separate rooms including a terrace.
(Friday) CHUS & CEBALLOS
(Saturday) UNDERWATER - Darren Emerson, Tim Deluxe, Mutiny, Krafty Kuts & Wally Lopez
(Sunday) M-NUS Party - Richie Hawtin & Magda
(Monday) TRONIC TREATMENT - Christian Smith, Misstress Barbara, Marco Bailey, Cristian Varela
(Tuesday) Marco Corolo, Chris Liebing, Danilo Vigorito
(Wednesday) PROTON RADIO - James Zabiela, Desyn Masiello, Hisham Samawai, Chloe Harris...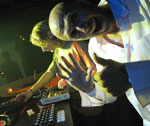 BEST [OLD] VENUE (venue, staff, line-up)
NERVE
(Friday) BEDROCK: John Digweed, Chris Fortier, Randall Jones, Astro&Glyde
(Saturday) EVERYBODDY: Sander Kleinenberg, Steve Porter
(Sunday) SAW.recordings: Satoshi Tomiie & Hector Romero
(Monday) RENAISSANCE & THERAPY: Hernan Cattaneo, Infusion (live), Dave Seaman, Phil K
(Tuesday) Lee BURRIDGE & James ZABIELA
(Wednesday) Nick WARREN & James HOLDEN



BEST NEW GEAR

The world's first DVD turntable! Pioneer's groundbreaking DVJ-X1 DVD/CD players. As seen at the Remix Hotel, this model has cutting edge real-time digital video scratches, loops and instant cues on a console similar to the CDJ1000. By spinning DVDs on the DVJ-X1, one can cue, scratch, loop, and synchronize images with music. During conference, Sander Kleinenberg was the new poster boy for the DVJ with a debut set on the terrace at Space. Just wait until somebody like James Zabiela gets his hands on this one!



BEST HYPED PARTY
DANNY HOWELLS - Made in BED III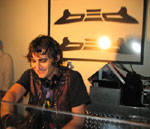 This party is a WMC favorite and fast-becoming the most exclusive party around. The throngs were thick outside the ropes and guestlists were non-existent early on - either you were a high-roller (3 bottle minimum) or an industry insider. Even then you needed a special Mike Bindra escort through the back door. The likes of Lee Burridge, Satoshi Tomiie, Hector Romero, Ali & Sharam of Deep Dish, Sasha, Carl Cox and John Digweed were all spotted enjoying the intimate soiree.


WORST BOAT PARTY
Global Underground's Sasha Tiki Boat Party. Wrong location announced, then dozens of industry guestlist people stranded on the dock. Even the boat party sponsors were left dry-docked.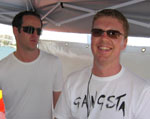 BEST BOAT PARTY
The following day, Ultra Boat Party with Sasha & John Digweed, James Zabiela & Luke Fair spinning tunes for a friendly, no-stress afternoon along Biscayne Bay. It even made up for yesterday's boat fiasco. Who's a Gangsta?





BEST AFTER-HOURS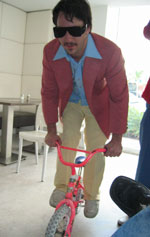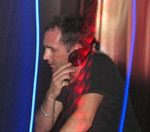 Cafeteria Tuesday AM: Three, Terry Francis and an impromptu set by Steve Lawler. We all headed over straightaway from Steve Lawler completely owning the party at State. Everybody we knew seemed to be at this party. This was the real deal - dark, dirty beats and an international up-for-it crowd. Men on tricycles, bongo drums, mayhem & craziness! I don't think they knew what hit them in the adjacent restaurant (yes, it's the same Cafeteria in NYC)






BEST POOL PARTY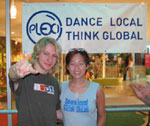 Dance Local Think Global hosted by Plexi PR @ The Creek Hotel [Editor's Note: okay so it was our party...] A mind-bending set by James Zabiela had someone almost losing it on the roof of the hotel... Plus, Hisham Samawi, Dennis Rodgers, Astro&Glyde, Chris & Kai, Steve Porter, Luis Diaz to make for a perfect day! Also, Infusion, Lee Burridge and Steve Gerrard all spotted poolside and a special guest appearance by Peanut the wonderdog.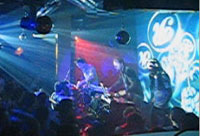 BEST LIVE ARTIST
INFUSION (Australia) - of course!


BEST NEW ARTISTS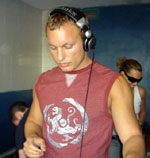 The 112 CREW - Bill Patrick, Dennis Rodgers & Matt Licata (NYC) and HISHAM SAMAWI (Native Theory).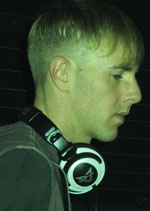 BEST INNOVATIVE DJ
RICHIE HAWTIN - one part Final Scratch, one part Ableton Live, one part Cycloops, plus his customized Allen & Heath mixer to mastermind it all.




BEST VISUALS/LIGHTS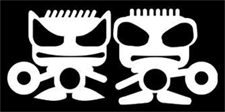 -TRIBETRIX: Steve Lawler @ State and
-MIKE D. / Imaginary Forces: Delta Heavy presents Sasha & John Digweed @ Mansion with James Zabiela.




BEST (NOT-SO-NEW) TREND
BREAK-BEATS. Finally! Is breaks getting their due? We sure hope so. The star-studded breaksday lineup was a breaks lover's wet dream. All week long, stellar sets by Krafty Kuts, DJ Hyper, Rennie Pilgrem and James Zabiela had the punters talking and more importantly dancing.


BEST OF MIAMI

-Globalization of the dance music industry: Last year's conference kept many international industry folks away with the threat of war with Iraq. This year most everybody came out in force - dance local think global indeed.
-M3 Summit: Bravo for its debut. Super-organized with insightful panels and top talent all week long. The future of "Winter Music Conference."
-Remix Hotel: Geeks unite! The Remix hotel brought in all the tech heavy-hitters to display their wares with demos with poolside performances by innovative live acts (Infusion, Gray Area, Junkie XL) and free beer!
-Party People: packed parties everywhere with an up-for-it crowd
-Text Messaging: everybody needs to get on board!
-Sun, Sand & Surf: after a long, cold winter in NYC - 'nuff said.



WORST OF MIAMI
-Traffic / Cabs: The horrendous traffic in south beach and the totally inadequate public transportation system. This year we had the triple thread of WMC, Spring Break, Art Expo, and the Food & Wine Festival over the weekend.
-Guestlist / Rope management: poorly managed doors and lines created a huge throng of people all yelling for the guestlists. Separate entrances for guestlists are a must. Yay Privilege & Mansion for doing it right.
-Bottle Service: 3 bottle minimums at some clubs!!!
-Miami Beach Code Compliance: This new task force was omnipresent all week long, shutting down parties, monitoring volume levels and slapping down huge fines.
-P.Diddy: Rudeness knows no bounds. After his entourage pushed and shoved their way through the Ultra Music Fest, they even managed to physically move Junkie XL after his own blistering performance on the main stage. Also, see WORST PARTY.


BEST EATERIES
Joe's Stone Crab Ð 11 Washington Avenue Miami Beach, FL (305) 673-0365 www.joesstonecrab.comn
La Sandwicherie - 229 14th Street. Miami Beach, FL (305) 532-8934 www.lasandwicherie.com
The Creek BBQ - 2360 Collins Avenue. Miami Beach, FL (305) www.thecreeksouthbeach.com


WMC 2004 REWIND compiled by Betty & Brian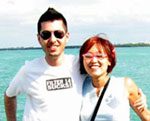 We came, we partied and then, we slowly recovered from Winter Music Conference 2004. Another year of parties, debauchery & business. Find out from these dance music industry insiders what it was like, what parties were hot, new artists to look for and which artists delivered the goods this year. Read on about Lee Burridge, Darren Emerson, Satoshi Tomiie, James Zabiela and more...